Planning a vacation with young children may seem like an arduous task but with the right itinerary and preparation, it can be an enjoyable experience for every family member. Contrary to what most would think, Saigon does offer a range of activities that travelers with children can participate in. Here are the top 4 things to do with kids if you happen to be travelling with one now.
1, Dam Sen Water Park
Located within the city limits, Dam Sen Water Park is a fun getaway from the heat, especially during the dry periods in between January to April. The park is considerably large with an assortment of water slides and man-made waves to dip one's foot in. There is a children's section where kids can just go nuts to release all that penned up energy.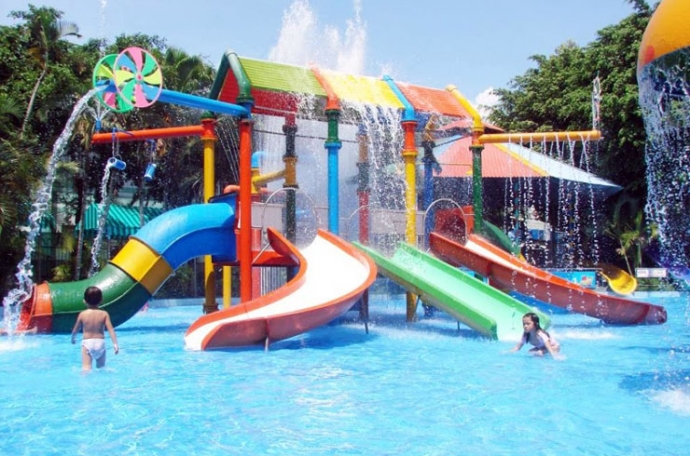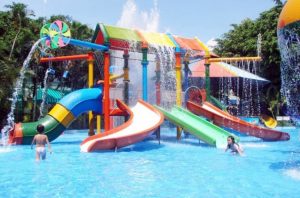 Unlike most major water parks, overcrowding and long queues are not serious issues at Dam Sen Water Park. While more people do visit during school holidays, family will still find enough time to enjoy everything in the park. If there is ample of time, travelers may bring their kids to the next-door amusement park for a quick stroll.
Location: 3 Hoa Binh, Ward 3, District 11
2, Water Puppet Show
Saigon has no shortage of tourist attractions to visit but the one that most children would find entertaining is Vietnam's very own Water Puppet Show. And the Dragon Water Puppet Theater has been running the best shows in the city. Held in the center of Ben Thanh ward of District 1, the shows usually start in the evening at 5pm, 6.30pm and 7:45pm. The duration is merely 45 minutes, which is ideal as children tend to get bored if an event is too long.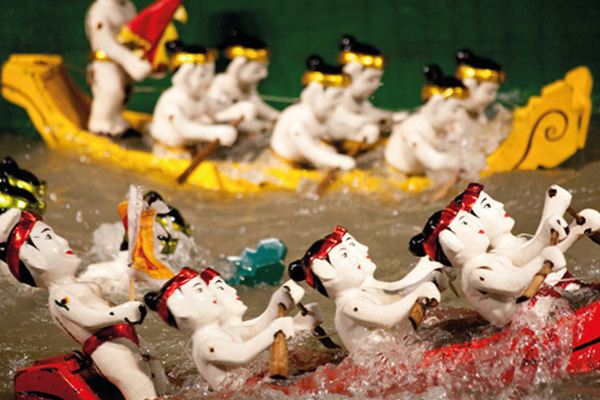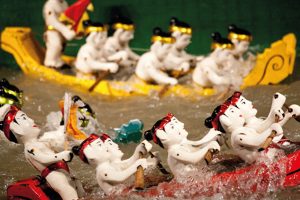 Vietnamese people called this show "Mua Roi Nuoc" , literally meaning making puppets dance on water. The wooden puppets are beautifully carved and don traditional Vietnamese attire. Usually, these puppets would play out Vietnamese folklores through its intricate dance routine.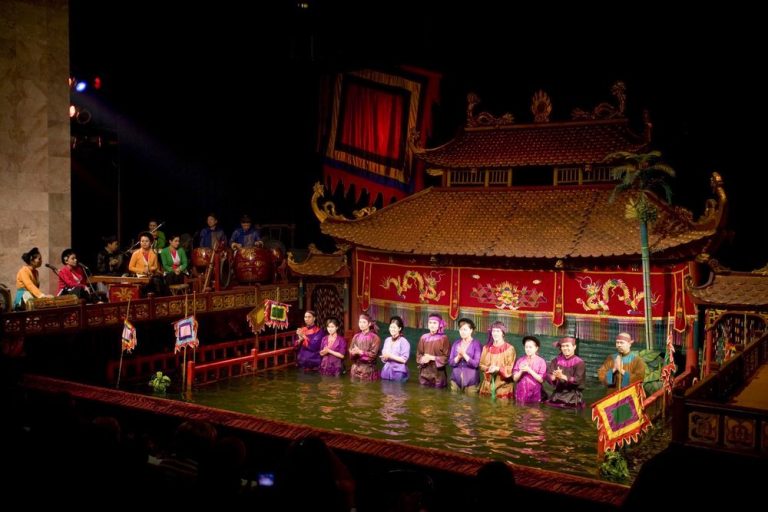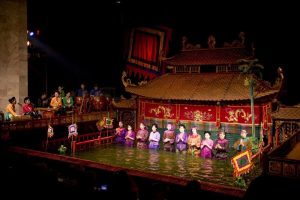 An iconic puppet to look out for is Chu Teu (aka uncle comedian/buffoon/joker), a male puppet with a huge smile, who appears in almost every show performed. Parents may use this chance to bond with their children by setting a challenge to see who may detect him first.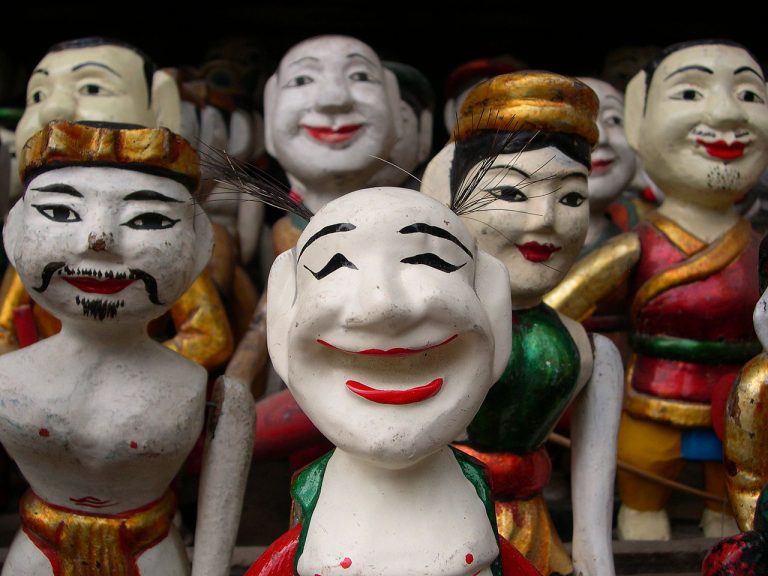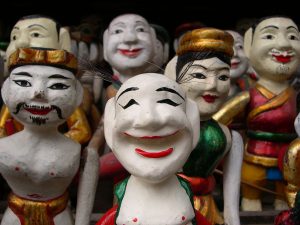 Location: 55B Nguyen Thi Minh Khai, District 1
3, Artinus 3D Art Museum
Art is something that both children and adults can appreciate. In Saigon, there is the Artinus 3D Art Museum, which consists of 9 zones. And a family can easily spend up to 3 hours in here.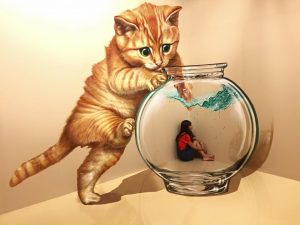 The Artinus 3D Art Museum comprises of a myriad of life-sized paintings and art décors to which visitors may strike a pose with. As the name suggests, the paintings and décors offer a realistic backdrop. Consequently, with the right angle, a family may produce surreal photos of their children paddling a boat, floating in mid-air or swimming with a whale. To top it off, these pictures can be an envious background photo on social networks.
The gallery opens from 9am to 7pm every weekday and 9am to 5pm every weekend.
Location: 2-4 Road 9, Him Lam Residence, Tan Hung Thuan Ward, District 7
Website: http://artinusvn.com/
4, Motorbike Ride
Yes, motorbike ride. An essential transportation in Vietnam as anyone would know is motorbike. It is convenient and easy to use to navigate around the city area. As mentioned earlier, the heat in Saigon can be intense at times and walking in the heat can be exhausting, especially with a child around. Thus, travelling on a bike around the city is an excellent way of sightseeing while maintaining one's energy level. Children may experience a new way of moving around in a foreign country too.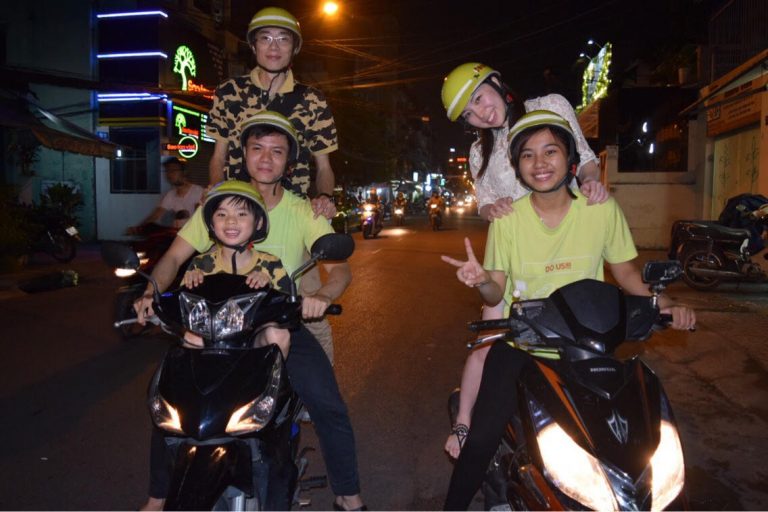 However, do note that it is highly advised for both parents to possess a motorbike license as it can be hazardous to manoeuvre around the city if one's an inexperienced rider. A motorbike tour is recommended in this case.