Ho Chi Minh City or Saigon is a very big city to explore. Kudos to those who dare to venture on foot alone, but some of you would rather rely on a trusty tour guide to take you around. Like many other places, the common tours in Saigon include car tours, bus tours and walking tours but these aren't special at all. Nowadays, there are many new innovative ways to tour Saigon – the biggest city in Vietnam. The old ways of cramping together with strangers in a bus and sharing one tour guide with a huge crowd are no longer in favor. Plus, it's such an outdated touring system.
These days, travelers opt for a more unique tour of sightseeing Ho Chi Minh City. There are currently three new exciting ways to see the city throughout your stay – (1) Motorbike Tours (2) Waterbus Tours (3) Tuktuk Tours
1, MOTORBIKE TOURS: AN EXCITING WAY TO EXPLORE HO CHI MINH CITY
One of the iconic scenes of Vietnam is the hordes of motorbikes that zigzag the city streets. Now, imagine that you are riding on one of them. Believe it or not, motorbike tours are relatively a new and very popular trend in Saigon. It gains popularity within the last 3 years because riding a motorbike is an essential way to travel around Vietnam, especially big cities like Saigon and Hanoi.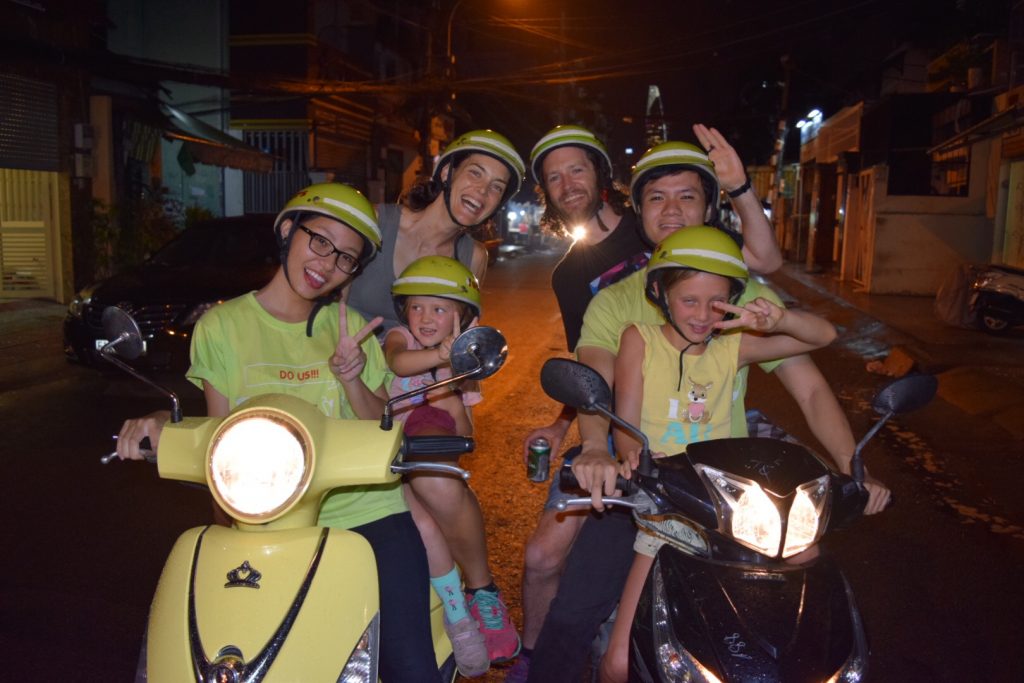 Indeed, motorbike tours are not for the faint-hearted as the heavy traffic and the swiftness of the bikes can make foreigners dizzy. However, it is one of the most special ways of seeing the city as there is nothing better to experience a culture than doing what the locals do. You cannot experience Saigon the same way in a car as the glass prevents you to fully immerse yourself in the city but when on a motorbike, that's a different story. You get to ride the Vietnamese way and see the buildings blur past your vision on both sides while feeling a sense of exhilaration as you zoom past other vehicles. Furthermore, motorbike tours always have a professional guide/ driver to take you around. So, you don't even have to learn how to ride the motorbike yourself.
For this tour, one of the highly recommended company is Saigon on Bikes. This motorbike tour company has morning, afternoon and night tours; city and/or food tours. All you have to do is set an appointment with them in advance. The company has been around for more than 5 years and the staffs offer nothing but the best service to experience Ho Chi Minh City in the most unique way.
Website: https://saigononbikes.com/
2, WATERBUS TOURS: AN EXCLUSIVE WAY TO TOUR SAIGON RIVER
When most people think of tours, it's usually on the road. Not many people have heard of waterbus tour. Yes, the tour circles along Saigon River that cuts through Ho Chi Minh City. A waterbus is not like your usual sampan or a speed boat. It's a proper water vehicle with good upkeep that gives an interesting perspective of the city by the river.
The company that manages waterbus tours in Saigon is aptly called Saigon Waterbus. The journey starts from Bach Dang Pier in District 1. One waterbus can hold up to 60 people per ride and ticket price is only VND15,000 (~ USD0.7) per pax. It is a very cheap mode of transport. The waterbus will take guests upriver and loop back at a certain point. Guests will be able to see tall skyscrapers of the city skyline by the riverbanks. Subsequently, you will see some factories and shanties where you can witness the daily routines of local Vietnamese.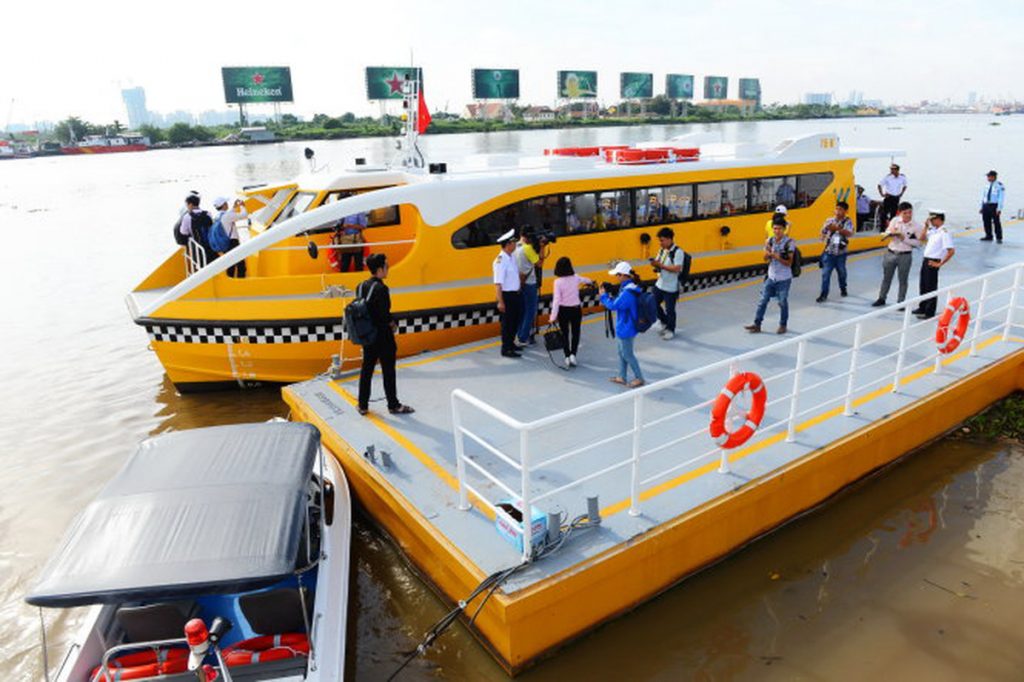 Another feature of the waterbus tour that makes it stands out is from basic tour in sightseeing the city is that you don't have to worry about the hectic streets of Saigon. It is definitely a more peaceful of experiencing what Ho Chi Minh has to offer.
Website: http://saigonwaterbus.com/
3, TUKTUK TOURS: VIEWING THE CITY FROM VIETNAMESE TUKTUKS
When it comes to tuktuk, most people associate it with Thailand. However, the tuktuk in Vietnam is very different. First thing first, it holds more people and it shapes like a van. The appearance resembles a mini lorry but the back end is covered with a tarp to shield guests from rain or shine.
The thing that makes Tuktuk tour a unique way of sightseeing Saigon is that you can travel with a group of friends in one vehicle and it is relatively safer on the road. In addition, there is some historical significance to the modern day tuktuk of Vietnam. It evolved from an earlier version, similar to a Lambro, that was commonly used before the fall of Saigon.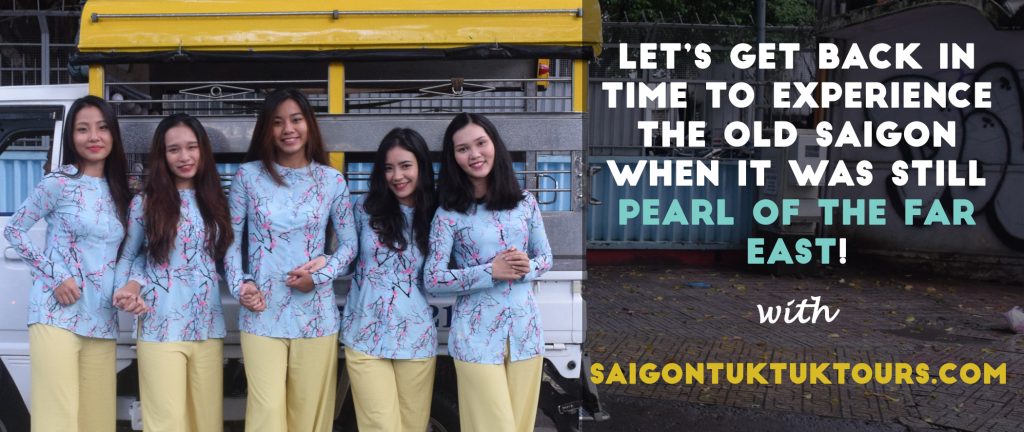 The tuktuk tour that is highly recommended is simply called Saigon Tuktuk Tours. The company has several packages for group travelers. One of them is the city tour where the driver will take you to famous landmarks around the city. The second one is a food tour where the driver will send you to popular places where locals like to eat their meals. Of course, you can also have a special tour combination of the aforementioned two to experience the city.
Saigon Tuktuk Tours has shown excellent service and to book a tuktuk with them today, it is best to drop by their website to make an advanced booking.
Website: https://saigontuktuktours.com/